Yeah yeah we had a baby but BUT BUT CHECK OUT THESE NEW TOYS!!!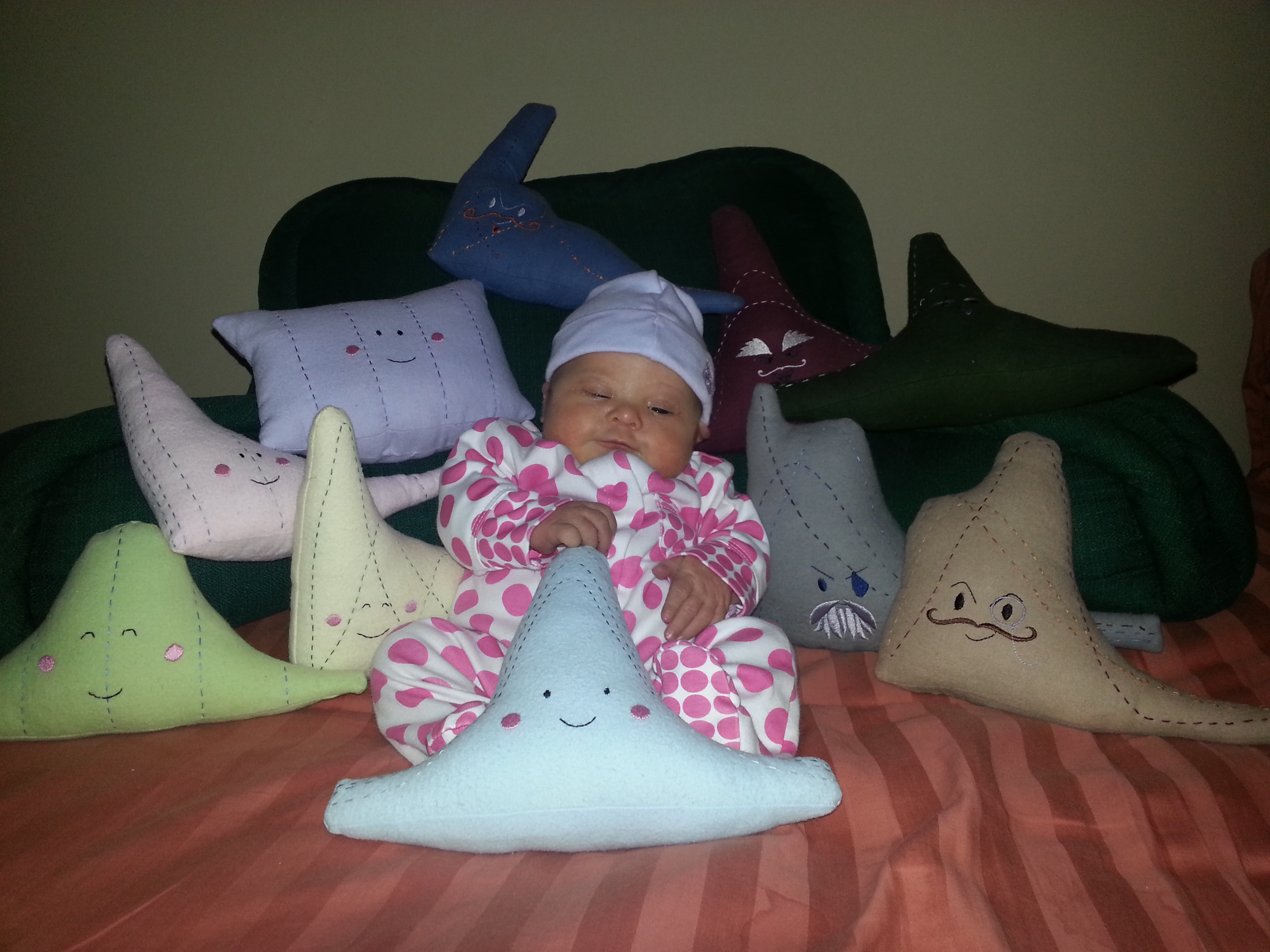 Um yes those ARE plush toys of statistical distributions.
My wife had to physically take them away from me and hand them to the child.
Poisson is by far my favorite.
The child seems to like Normal and T the best. Typical.
These were gifted to her by my wonderful co-workers at newBrandAnalytics. oh you guys…
Buy LOTS of them for yourself here.
Oh right and that's my adorable wonderful magical new baby girl Anya!!!